KELVIN CRUICKSHANK - BELIEVE WHAT YOU WANT TO BELIEVE
Jun 27, 2010
KELVIN SAYS HE CAN SEE DEAD PEOPLE, YET HE DIDN'T KNOW HE WAS HAVING A BABY; THAT NINOX WAS GOING TO COLLAPSE; THAT HE WAS GOING TO HAVE A MELT DOWN THIS YEAR... Hmmm? Sensing little, me thinks...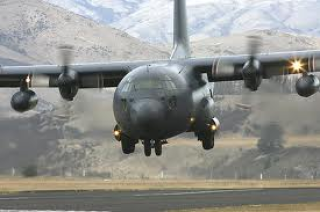 Yes, I know my face pops up at the beginning of Sensing Murder, but what you didn't know was I worked behind the scenes to help the production when it got stuck in tricky spots.
You also didn't know I said "no" to David Baldock, (then owner of the production company "Ninox") when he WANTED ME on the show.
Further, you didn't know I consulted for a potential investor for Ninox, only to tell them, "not to do it" as the company was going to collapse in less than three years, and it did, RIGHT ON TARGET!
Am I just being a sour puss, sucking sour grapes, jealous cause I wasn't in their Lime Light? No! I am glad I did not do the show.
But why did I turn it down? Because I didn't want to be known as a psychic or medium or fortune teller. My work involves real knowledge and I don't need to be psychic to be accurate when I predict things, I've been doing it for years using research, math and science.
The Breaking News about Cruickshank in the Sunday Herald 27th June 2010 reads...
..."He didn't see it coming, but Sensing Murder psychic Kelvin Cruickshank said "constant" attention from fans had forced him to "escape" Auckland."
Now I find it interesting how Kelvin did not see
His partner was pregnant
The collapse of Ninox
The axing of the TV series
His own burnout... But:
All the above is clearly indicated:
On Kelvin's
The company's
The Directors
And the investors charts.
I am not knocking what psychics do, I just think "they believe" they have a gift outside themselves that provides (for want of a better term) the ability to communicate with 'the other side'.
Well, how about we look at it from another perspective?
What if they are just more Sensitive, Emotional, KINESTHETIC or simply Tactile Sensitive compared to other people?
The reason I put this forward, is of the many "psychics" I have studied, including Deb Webber, Colin Fry, "Kelvin Cruickshank" among many others, all have the same numerical make up. Is this weird? No, it is simply empirical data, i.e. statistics when grouping people with similar traits.
This being the case, most people are psychic! People in church call it divine prophesy (psychic outside the church) and as long as you belong to the parish, its okay. Step outside the parish and you are "evil", go figure?
There are many 'spiritual churches' crowded with lovely people who believe the Supernatural exists, and many attendees have talents like Kelvin. I often get invited to talk at such places because they enjoy what I do. But its not psychic. I practice science and prove my skills on a white board, I can even teach this to anyone.
You can't prove "seeing dead people" on a white board.
Kelvin first saw me at such a 'spiritual church' when he was in the audience. He asked me many questions during my talk and said "you are psychic" because the information I had on him when I placed his name on the white board was beyond his reasoning. I brought the once unseeable to life using a pen and white board.
In 2005, in an Auckland TV production board room, there were gathered Jane Wilson (head of TVNZ programming), several producers, Cruickshank and myself, whom were individually invited to attend.
During discussions, Kelvin started to speak about the Dead People who had arrived in the room??? He made mistakes when talking about who's dead father belonged to who; got it wrong when he spoke about my dead father and how he missed the loving relationship we had (my father was unloving and hard).
No Kelvin, your postulations were wrong especially when Jane asked about the (then) missing Michael Erceg, the lost booze baron who went up in a helicopter with a client and had gone missing on November 4 2005. "Was he dead" Jane asked Kelvin?
Kelvin said "Erceg and his friend had gone down in deep water and the craft was not visible from the air!" Jane asked me "can you do what Kelvin does?"
"No!" I told her. I replied I did not have Erceg's birth date but had researched all his companies which indicated a 'loss' a downturn, a closure, this tells me he is dead.
Jane then tested me on other matters which were later confirmed to be accurate.
SO, back to Kelvin. What's in store for him?
That's not for me to say here. Kelvin, all the best to you and your family.
One final note:
Why has Sensing Murder finally collapsed?
In all the years the show was running, did they ever find a body? No! Was any of the stories aired on television, even when the police went along for the ride, get solved? No!
What was the show about then?
Entertainment after lots of editing!
More Stories tagged under Celebrities :

Kills, Guts Joe live, on New Zealand Television

Michael Schumacher Prediction from Dec 2013 has unfolded.

Sir Richard Branson - Another Prediction Comes to Pass

Ewen Gilmour R.I.P. January 22nd 1963 - October 3rd 2014

Suicide always leaves Tell Tale Evidence behind

MR SPOCK, Leonard Simon Nimoy

Michael Schumacher, more than critical according to Data Logistics

OPRAH WINFREY - THE WIND OF TIME IS CHANGING FOR YOU.