NUMEROLOGY - IS THIS LIKE TAROT CARDS OR ASTROLOGY ?
Jun 30, 2010
WHAT THE "BLEEP" IS NUMEROLOGY ANYWAY?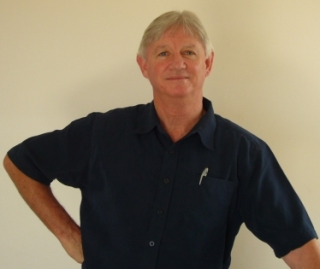 IN A WORLDS' FIRST; YOU ARE ABOUT TO READ THE FACTS ABOUT NUMEROLOGY. NEVER REVEALED BEFORE, YOU CAN NOW READ THE MECHANICS OF "WHAT, IF ANYTHING", NUMEROLOGY IS AND JUDGE ITS CREDIBILITY.
BACKGROUND
30 years ago someone told me; "You should get into numbers!" My response... "I hate maths!" And now, almost every day I am discovering more and more of what this misunderstood and immeasurably undervalued goldmine of knowledge reveals how man's mind has created the world we now live in, all based on language, the foundation of Numerology.
How Numerology works is fascinating. Numerology has "X-ray vision" that uses mathematics to reveal a map of the Future, and mathematics is the key and it is proven because there is evidence, tens of thousands of case studies worth.
Almost every day I look at a company and see its about to change direction and then the news breaks, days or weeks later, manifesting what I have seen 'in the patterns of the matrix formulas' I have created.
So what is this Numerology thing? Why do many get hooked on it?
Many people have seen my performances, heard me numerous times on National and Urban radio networks, seen me on two Top Rated Television Series and in televised News Shows where I have revealed secrets of the past, assisted in unveiling criminals and predicting the future with unprecedented accuracy.
Numerology has nothing to do with numbers! Numbers are quite simply the tools that reveal events, emotions, personalities and characteristics of man and his world that Einstein supported when he said "God does not play dice with the Universe."
Everything we do today on this planet uses numbers and math formulas to identify everything and make things work. The best example to date is the very computer you use to see this document I am writing. It was created using two digits or symbols; 1 & 0.
The study of the numbers 1, 2, 3, 4, 5, 6, 7, 8, 9 & 0 is important to begin the journey to understand how the formulas work to reveal the insight and foresight and the true nature of this "thing" we call Numerology. But Numerology or numbers in themselves have no influence over you at all, NONE!
Here's the reason: if it were not for language, Numerology would not exist. How many times did you hear when you were at school?, "whatever you take as subjects, you have to 'take' and 'pass' English and Maths."
Our ability to communicate with words has created the magical world we have today and the letters that make up those words were created by sounds that are based on vibrations, vibrations that can be seen and counted using an oscilloscope. Words are numbered sounds.
TIME TO LIGHTEN UP THE SUBJECT AND TELL YOU HOW IT WORKS.
Your brain, the grey mushy giant walnut look-a-like thing inside your skull, is a supercomputer but not one you'd see on display in a Walmart store. Its made of bits and pieces and runs like an electric jelly. But the fabulous thing about it, is that it works like a computer, only better.
If I said you see things in your mind, like a cat or a car or the moon in the sky at night, then you are seeing them from one part of your brain that is like your computer screen and I'll call it your conscious mind.
The part of your computer that you save files into, like documents, family pictures, magazine articles and such, is like the hard drive of your computer and I will call this your subconscious mind.
The other bits of your computer, like the speakers and the printer and the cooling fans inside the 'black box' are like your body and your body keeps the brain inside itself because that's how we are made.
So, how does Numerology work?
Hold on there eager beaver, Numerology-like brain cells store a signal and when told to get into action or wake up, generates electrical impulses like sound waves. When enough of these pulses are directed at one point of activity, you (yes your body) gets going and does something.
In my seminars I tell the audience to become still and relax and make a mental note of how they are feeling in their stomachs. Then I tell them to "think" of a time when something very negative or bad happened to them in their past and to note how they feel in their 'gut' at the time they are thinking of the nasty past matter.
Then I tell them to quit thinking that 'crap' and now think of one of the best moments they can remember in their lives, anything that was good, great, wonderful... and if they are having difficulty thinking of something, "make it up, just fantasize about something exciting" and this usually gets them smiling if not laughing.
Now I ask them to notice the change in feeling in their gut and how different it is compared to the previous train of thoughts they had before. And low and behold, they notice.
This is Numerology in action. Huh?
When you think a thought, a controlled and sustained thought, your brain sets the nerve endings in your body, but especially your abdomen, on fire, gets them tingling to the exact harmony orchestrated by your brain and its electrical chemical engine.
The brain (your thoughts) gets your body pulsing out energy like a "silent" loudspeaker and you attract to you what you are thinking about. This has been called the "Attraction Laws" you have heard so much about and it is quite simple.
The biggest thought that controls your body is the most important one that you learned at the beginning of your worldly existence, your name. This is the one vibration, the one controlling factor you are known by and called by and reveal your identity to others by, all the time.
Your name is a deeply buried, well matured, emotional sound that you recognise to be you, and this one element tucked deep down in the archives of your brain files, your subconscious, that makes things happen to you, and for you, and helps you identify 'good vibes and bad vibes'.
When I said I was going to reveal how Numerology works, I have just done so, but the dawning of this almost elusive subject is so massive it takes a little more time to know how to use this thing called Numerology so you can change your life to what you want forever.
Just as a conductor controls and unisons his orchestra, so mastering the Codes of your name and birth date will reveal to you the means to get what your life is yearning for; love, money, health, and happiness which is the result, the culmination of your total Vibrations.
Learn to focus your vibrations and you will have everything you truly desire.
The following is a prelude seminar and workshop series I am performing this July. If you would like to come, let me know. If you would like me to come to your neck of the woods, let me know also. Who knows, I have been told this is the new beginning of where the old Nostradamus left off but with more facts and figures :-)
More Stories tagged under Business :

Natural Laws state only 2% SUCCEED in any field

When your Numbers up, do you have to die?

The Sun flipped poles as 2014 arrived. This will affect you this year!

2 Degrees and 58 meters too late